I waded into an argument last week after seeing what Ren wrote about fluoridation. A Doctor of Dental Surgery (DDS), who shall go unnamed because he's a bit of a douche about stuff, decided to go on and on about how fluoridation of drinking water is an experiment on unwilling participants. Those participants, he claims, are the public, and the public never agreed to this according to him.
Number one, fluoride in drinking water is nowhere near a toxic level. It's not even close. And there is little evidence that fluoride bioaccumualtes in humans. The human body is set up to deal with these things quite well. Unless your kidneys are completely in shambles, you're going to be okay.
Number two, the people/public did agree to fluoridation of the water supply, even if they didn't have a vote on it. In the United States, we elect people to make these decisions for us. Frankly, we would get nothing done if we had to hold an election every time some public health intervention needed to be made.
Essentially, we assented to have our elected leaders use the best available evidence and intervene on our behalf when a public health problem is identified. If we don't like it, or if they do the wrong thing, then we vote them out… Or have a revolution or something.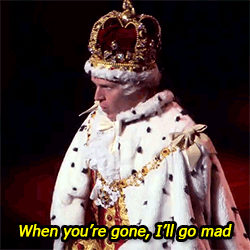 This batshit insane rambling that vaccines or fluoride or vitamin K for newborns are all experimental is, well, insane. We took a vote, people. You lost. Live with it and go vote at the next election. Until then, drink up!